Register
Sign up now to connect with investors and get funded
Add a Pitch
Add a pitch for your business using our quick and easy template
Connect with Investors
Connect with and message interested investors. We make 6,500+ connections each month...
186,797 registered angel investors looking for projects like yours. Submit a pitch and we'll help you find an investor.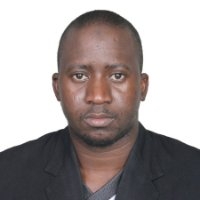 US$1 - US$100,000
US$1 - US$25,000
US$1 - US$25,000
1
Create your pitch using our tried and tested template
2
Publish your pitch to our network of angel investors and funds
3
Connect with investors and message them to raise money and expand your network
US$300 million raised for our members
What our customers say ...
We successfully raised investment after advertising our proposal on Angel Investment Network. We had over 10 interested parties, looking to help develop our UK retail websites selling designer watches online. Before selecting the right investor, which we have now signed a contract with, we have taken our watch sales to the next level. Thanks for all the help and keep up the good work :)
Daniel Richmond @ Tic Watches
www.ticwatches.co.uk
As a company building a global business, the Australian Investment Network has been an outstanding decision for us. Having raised over $3m through this network, it outperforms all other investment programs we have used.
Greg Hodgkiss @ Cyber Indemnit...
www.cyberindemnitysolutions.com
AIN took the time to understand our business and capital raising needs. They went to work and started to produce some noteworthy results, managing to introduce us to almost half of our total round. Throughout the round they were a pleasure to work with, professional and attentive ensuring we were on top of closing our round!
Jordan Fantaay @ Fantoo
www.fantoo.com